"Everyone leads. Leadership is action, not position." – Donald H. McGannon (20th Century Broadcasting Trailblazer)
Blaze: Leadership for Trailblazers (Blaze) provides transformational leadership development for people who serve other people; the organization specifically focuses on leaders who are bringing about dramatic change in their community and in their world. To that end, Blaze works with leaders who want to demonstrably strengthen what are usually referred to as "soft skills" — authenticity, determination, humanity — which can make or break the agenda of any leader at any level.
The two people responsible for starting this fire are Val Porter Cook and Elyse Klova. Together they bring rigor and whimsy to the work of being a better leader, through self-guided professional development, trailblazer coaching and strategic intervention.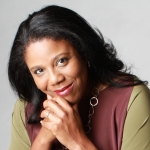 For more than twenty years, Val has dedicated her career to strengthening people and organizations that do good in the world. Prior to founding Blaze, she led the Domestic Strategy and Innovation Division for Foundation Center, beginning her tenure at the organization as director of its Atlanta office and taking on an additional assignment as Interim Director of Education. Her career started at Woodruff Arts Center and includes an appointment as Deputy Director of Fulton County Arts Council, one of the largest local arts agencies at that time.
Val has served on the Board of Directors of the National Council of Nonprofits and Center for Civic Innovation, as well as that of Art Papers Magazine, a leading publication on arts criticism. She has also served on advisory boards and committees for Spelman Museum, TechBridge, Independent Sector, Americans for the Arts, and Prevent Child Abuse Georgia.
Val earned a Bachelor of Science degree in management from Georgia Tech, a Master of Science degree in marketing from Georgia State University and a post graduate certificate from Harvard University's John F. Kennedy School. She is a 2003 fellow of Coca Cola's Diversity Leadership Academy and a 2014 recipient of the Leadership Character Award from the Greenleaf Center for Servant Leadership and the Turknett Leadership Group.
Val lives in Smyrna, Georgia with her husband, Columbus, and her two daughters Kennedy and Summer.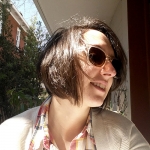 Elyse is a strategist who works with innovative organizations on internal systems and long-term planning. Prior to founding Blaze, she served as Management and Strategy Director and founding team member for Atlanta's Center for Civic Innovation. Elyse knows what it takes to start an organization, and brings deep experience in organizational development and fundraising to her work with her clients. Elyse got her start in the nonprofit sector at Foundation Center's Atlanta-based office. She advised nonprofits, taught classes, and managed project and product development for Foundation Directory Online, Foundation Center's fundraising research tool for nonprofits.
Her volunteer service includes co-chairing Atlanta's +Acumen chapter, serving as a panelist for Fulton County Arts Council's grants and contracts program, and helping to found YNPN's Atlanta chapter, where she served for a year as a board member and Marketing Committee Chair.
She earned her B.A. in Economics and Religious Studies from the University of Virginia and is currently enrolled in The Flatiron School's Online Web Development Program.